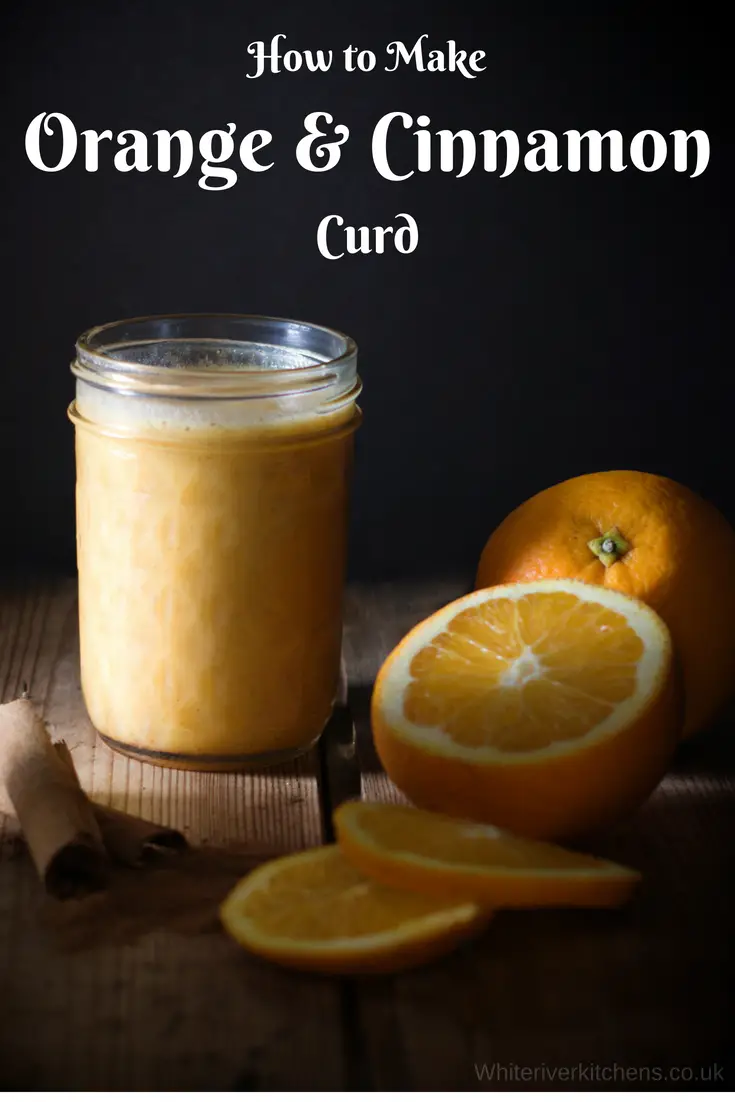 This easy to make orange & cinnamon curd is perfectly fruity for warm summer days and warm and zesty for autumn warmers. You can make it with or without the cinnamon depending on no how you like it.
It is lovely and sweet and perfect to use on your toast in the mornings as sandwiches or as a dessert or even a filling for tarts.
Orange and Cinnamon Curd Recipe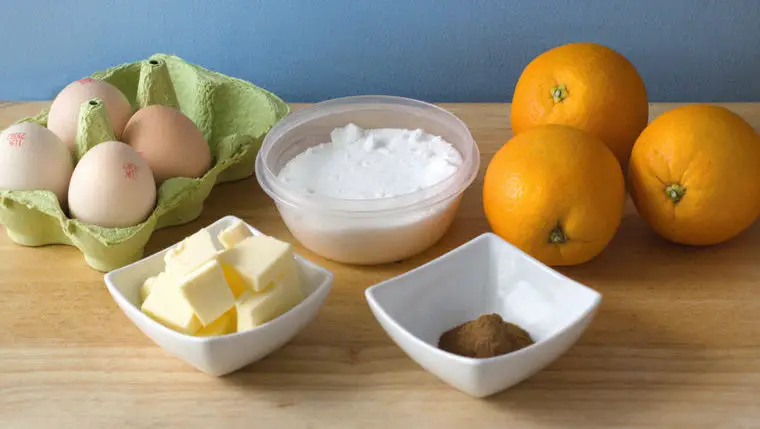 Orange Curd Ingredients
This recipe was inspired by Steve Kitchen How to make lemon curd video. It is well worth a look. He also gives some fantastic extra information. He challenges viewers to think of different curds. I thought of strawberry but that was his next option. Drat. Then I thought of oranges. Hmm, nice and light and fruity for summer and zingy and warming with added cinnamon for the winter. Perfect.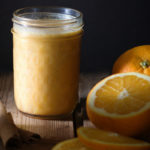 Orange & Cinnamon Curd Recipe
This is a lovely tasty orange curd recipe that is perfect for summer days or was autumn warmers. You can make it with or without the cinnamon.  Makes approx 2 x 240ml Curd
Ingredients
200

ml

Oranges

approx 4 oranges

120

g

Unsalted Butter

8

Egg Yolks

280

g

Caster Sugar

1/2

teaspoon

Cinnamon

Optional

Makes approx 2 x 240ml Curd
Equipment List
Sieve

Wooden spoon

Grater

Pans

Jam jars and lid 2 x240ml

sterilized

Bain-marie. Note if you don't have one of these you can make a makeshift one with a pan of water and another pan inside of it with your ingredients in
Instructions
Wash the oranges if they are waxed (most supermarket fruit is)

Cut your oranges in half and remove the juice from the oranges

Use the grater to grate the zest of the oranges

Separate the eggs and the yolk. Make sure you get rid of all the egg whites and store them in the fridge to use for something else

Weigh out and cube your butter and return it to the fridge to keep cool

Mix the eggs and the sugar together well

Mix in the orange juice, peel, making sure you have removed all the pips

Now add your butter to your mixture

Now you can pop it on the hob in your Bain Marie or alternative. Make sure your water is hot so it heats your mixture.  Stir until your butter has melted and your mixture thickens. You can test it by getting your mixture on the spoon and then running your finger down the spoon. If your curd stays where it is then it is ready to go into the jar

Sieve your curd into the jar and seal

Allow to cool down
That's it all done now you have a lovely curd. It should thicken up quite quickly. If not once it's cool pop it in your fridge and that should help.