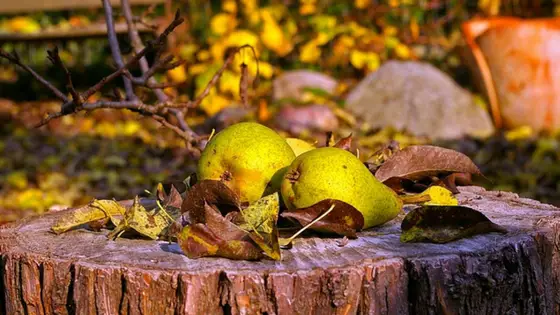 This easy to make pear jam recipe can be made either with pectin or no pectin added depending on your preferences. The no pectin recipe will result in a much softer jam than if you add it.
There's nothing quite like having something warm and spicy after a brisk autumn walk. A steaming hot cup of tea, a scone, and some spicy pear jam warms you through and knocks away that autumn chill.
This recipe is designed to do just that. It has more spices in it than most pear jams just to give you that added glow.
A Spiced Pear Jam Recipe For a Perfect Autumn Warmer
Pear Pectin Levels: Low
Recipe Level: Easy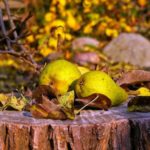 Easy Spiced Pear Jam Recipe Ideal for Beginners
This is a fantastic and easy recipe for pear jam even with the spices.
makes 1.5kg approx jam

Read the notes below if You Prefer to Make this Pear Jam Recipe with No Pectin Added

Total Time
1
hour
20
minutes
Ingredients
1.2

kg

chopped peeled pears

700

g

Jam sugar or Preserving Sugar**

1/2

teaspoon

ground cinnamon

1/8

teaspoon

ground cloves

1/2

teaspoon

ground ginger

1

teaspoon 

of finely grated orange zest

1

lemon

Lemon Juice from 1 lemon

Water to cover
Instructions
Sterilize your jars and lids




Peel and core your pears and cut them into smallish chunks




Put all of your pears into your pan and cover them with water




Sterilize your jam jars and lids




Heat on a medium heat for about 40 minutes or until your pears are soft and have almost broken down




Now add your sugar and all of your spices and orange zest and stir them into the pears and allow the sugar to dissolve completely but slowly




Continue to simmer and stir until the sugar has completely dissolved and your pears are completely broken down and the mixture is smooth




Bring your pear mixture to the boil and heat until they reach the setpoint 104C




Now your jam is ready to pour into your pre heated and sterilized jars
Recipe Notes
**Note: I am making this as a pear jam recipe no pectin added as I want a soft jam so I am using normal sugar or Preserving sugar. If you prefer a firmer jam due to the fact pears are low in pectin you will either need to add pectin sachets or use jam sugar with added Pectin.